Product updates – Tuesday 14th Avril
New features and ergonomic improvements of the Witivio platform.
New page : Audit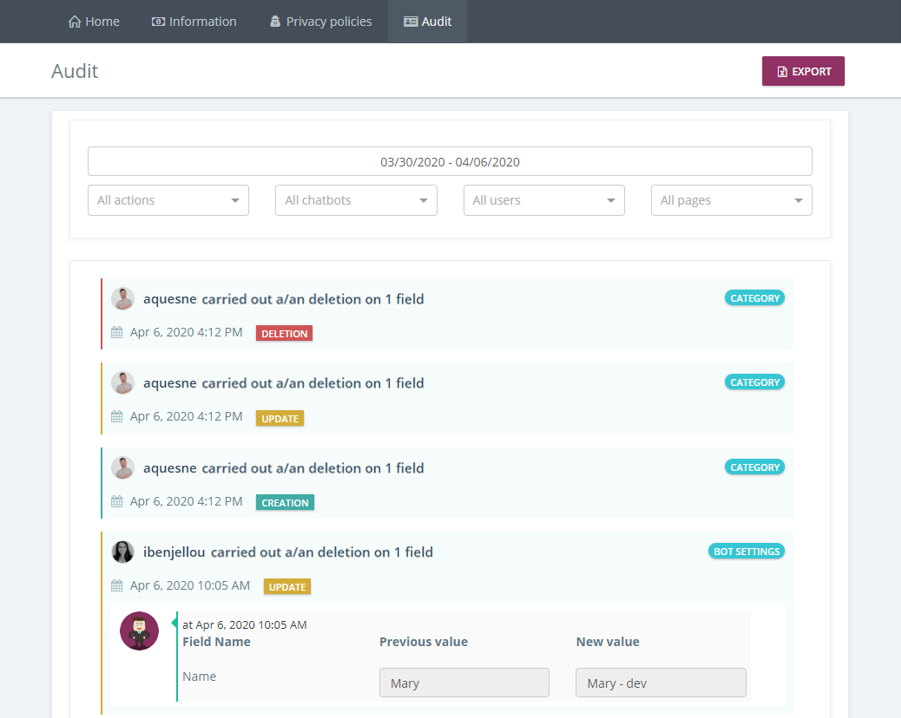 This new page is accessible only to License Administrators who, for reminder, have access to all chatbots.
This page will allow you to register :
The actions done (What?)
The coaches who helped on a specific task (Who?)
The date and time of an action (When?)
The page where the action was done (Where?)
These data can be filtered by chatbot, by coach, by page and by date.